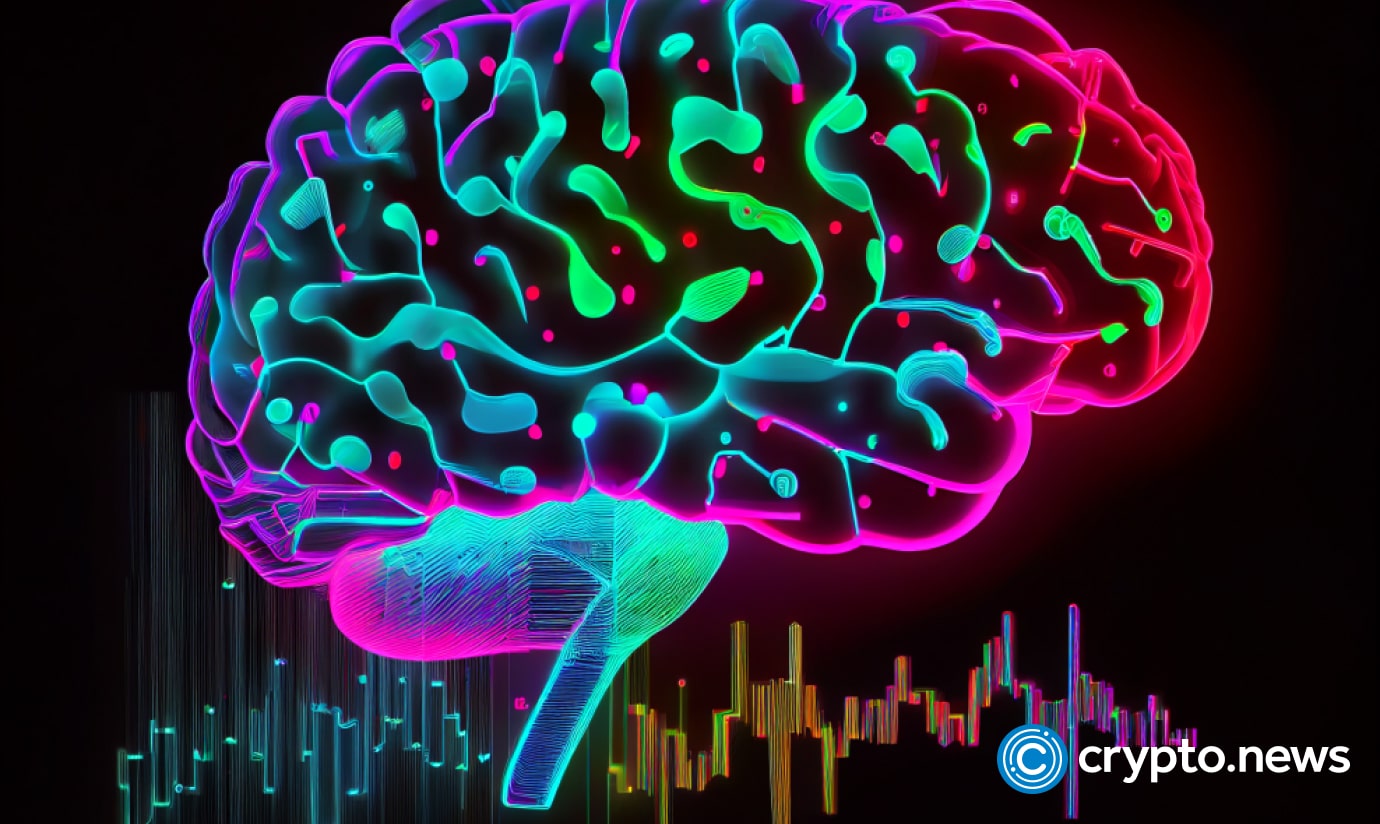 This week, there have been several significant updates in the world of crypto, including the launch of new crypto products, regulatory changes, and market movements.
These developments have the potential to shape the future of cryptocurrency and impact the way people around the world interact with digital assets.
Blur continues to inspire NFT marketplaces wars 
The Blur-OpenSea NFT market dominance war is still fresh in the crypto industry. Blur's recent launch of the incentive program might have contributed to migrating 13,600 wallets from OpenSea to its marketplace. More than 10,000 addresses were canceled at OpenSea and have been tracked on the Blur marketplace.
According to the blockchain data analytics platform Dune, more than 13,600 wallets migrated from the OpenSea NFT marketplace to Blur in just one week. The migration is attributed to Blur's newly launched incentive program, which aims to develop and maintain customer loyalty. 
Andrew Hong, the head of Dune Analytics, believes that the migration results from the rollout of Blur's loyalty program.
The program was launched on Feb. 14 and accompanied by a massive airdrop of $300 million, equivalent to over 300 million BLUR (exchanged at $0.99). Blur's growth strategy is aimed at competing with OpenSea and becoming the most popular NFT trading platform on Ethereum.
Blur gained a significant market share as their competition with OpenSea intensified. In the non-fungible token (NFT) industry, Blur appears to have taken the lead after making a bold statement against OpenSea on Feb. 19. As a result, on that day, Blur's trading volume exceeded $100 million for the first time since April 2022.
Despite only entering the NFT market in October 2022, Blur has significantly impacted and demonstrated its strength.
The marketplace's traction rose largely due to the marketplace's numerous advantages for professional traders, such as faster transaction times, access to analytical tools, elimination of gas fees, and lower transaction costs.
Harsh crypto firms' regulations
Recently, there has been an increase in regulatory pressure on crypto assets in the United States, with rumors circulating that certain crypto activities like staking may be banned. 
In response, Coinbase, one of the world's largest cryptocurrency exchanges, announced earlier today the launch of Crypto435 as a means to push back against policymakers.
As Ripple Labs' ongoing legal dispute with the U.S. Securities and Exchange Commission (SEC) approaches a resolution, the future of Ripple remains uncertain. Furthermore, amidst the volatile swings in the market, the price of XRP has dropped by nearly 4.5% in just the past week, and as of March 2, it is trading at $0.3788. 
While other altcoins are experiencing a bullish surge, XRP's price has remained stagnant since the beginning of the year.
Ben Zhou, the CEO of Bybit, took it to the media to comment on the regulatory landscape of cryptocurrency. According to Zhou, the strict crackdowns on crypto exchanges will not benefit anyone. 
In a similar thought, Brian Armstrong has been calling out the SEC for too harsh crackdowns on crypto, citing poor usage of power where the regulator is using enforcement methods. This is after the SEC early last month, charging Kraken $30 million plus a ban from offering crypto staking in the U.S.
Bitcoin Ordinals NFTs on the rise
The use of NFTs has primarily been linked with a few blockchains like Ethereum, Solana or Cardano. But the Ordinals protocol has enabled the creation of NFTs on the Bitcoin network. The number of ordinals generated using this protocol has surpassed 100,000.
Bitcoin NFTs are rapidly gaining popularity, as evidenced by a recent BitMX study. According to the survey, over 10,000 NFTs were created on the Bitcoin network between Dec. 14 and Feb. 7, taking up 526 megabytes of block space. During this time, 6.77 BTC was spent on transactions related to Ordinals, driving up the value of NFTs.
Moreover, the average transaction fees on the Bitcoin network increased from $0.77 on Jan. 29 to $1.946 on Feb. 12. Additionally, the median fee price range in January was higher, at $0.73.
We will likely see new official collections from Yuga Labs after introducing their BTC collection, Twelvefold.
Yuga Labs' latest collection, Twelvefold, is a limited edition series comprising only 300 generative pieces uniquely "inscribed on satoshis" on the Bitcoin network. This is a notable departure from the company's previous offerings, which were exclusively on the Ethereum (ETH) blockchain.
Crypto mining industry changes
The crypto mining industry in Russia has announced plans to create a mining fund, several changes recently, with various players introducing new initiatives. Binance introduced cloud mining as a new way for users to engage in the activity. 
The launch is meant to take place In the second quarter of 2023 in the republic of Buryatia, accommodating 30,000 devices for energy-intensive blockchain computations with a total capacity of 100 MW. 
BitRiver, the leading provider of colocation services for crypto mining in Russia, is expected to manage the facility. The mining center will receive various benefits, such as reduced income tax rates, exemption from land and property taxes, and heavily subsidized electricity supply. 
DeFi was a hot theme
DeFi has been a buzzword in the cryptocurrency space, and two recent developments are worth noting. Uniswap, a decentralized exchange, has made it possible for users to purchase non-fungible tokens (NFTs) using any ERC-20 token. This opens up a new avenue for buying and selling NFTs, which have recently gained popularity.
Lido Finance, a widely used DeFi liquidity staking protocol, has implemented a Staking Rate Limit. This change was made to improve the stability and security of the Lido protocol.
The Staking Rate Limit is a mechanism that limits the number of ETH that can be staked within a specific timeframe. This helps to prevent potential issues that could arise from a sudden influx of deposits, which could overwhelm the Lido infrastructure and lead to network instability or security vulnerabilities.