Maker (MKR) prices are up by almost 20% in the last seven days. The upward trend is attributed to recent poll results announced by Maker that contain a new pricing model.
Just last week, Maker made some revisions to an executive poll results. This revised form contains a new pricing model coupled with a 0.5% annual charge.
Moreover, reports indicate that the new revisions mean that debt limits will increase from 5 million DAI to 10 million.
As such, Maker loosened some of its borrowing limitations. These recent expansions in debt limitations and the general market for MKR have driven the price surges seen in MKR. 
Maker price prediction
The coin is now trying to recover following a slight correction. MKR is trading at $915.2, a decline of 1.6% in 24 hours.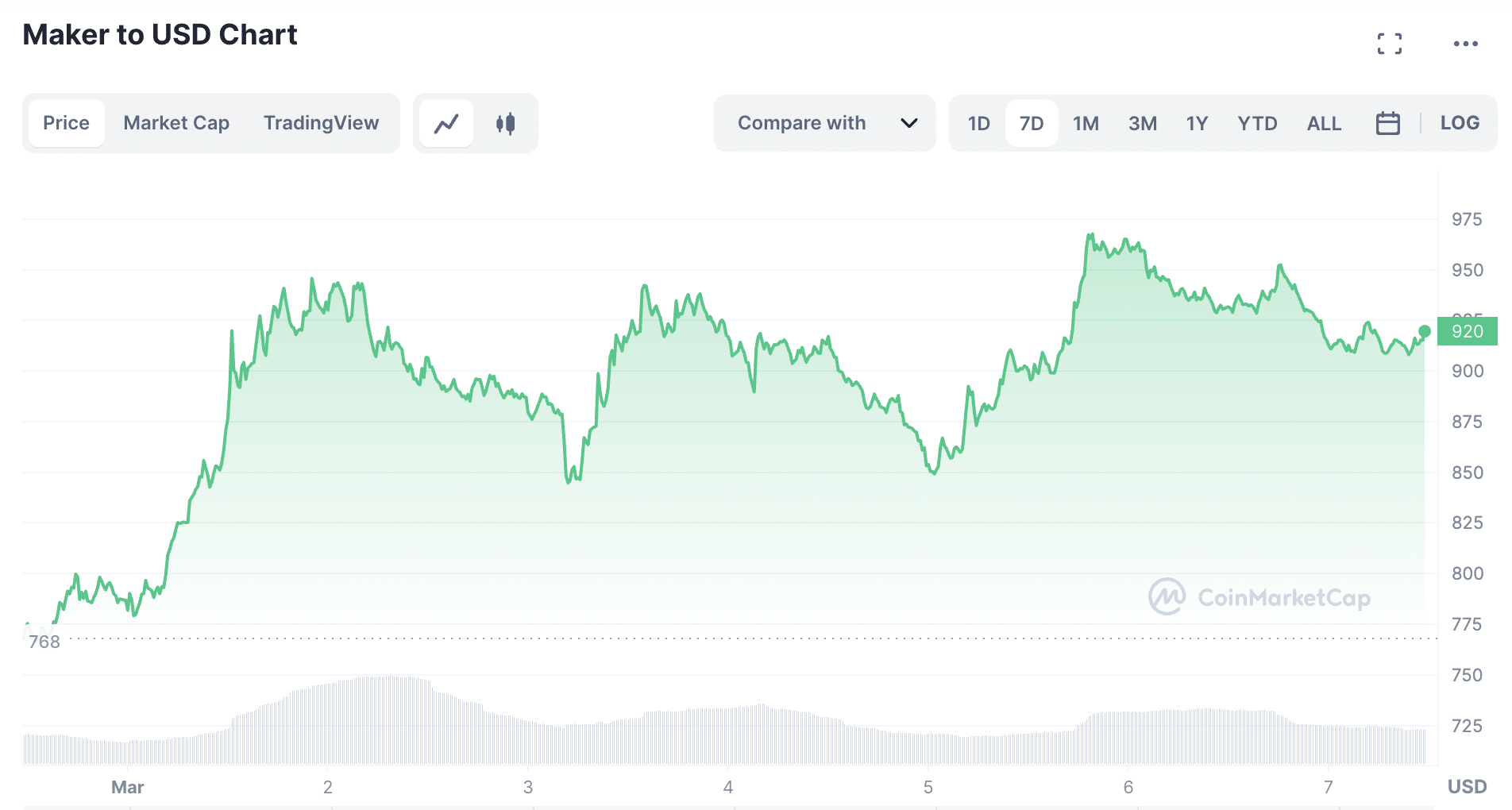 A look at the 7-day charts indicates that MKR was in a strong bullish momentum. In the past week, Maker was trading at just about $785, gaining over 19% in the past seven days.
Interestingly, the slight dip recorded in the past 24 hours is not the first recorded by MKR in the past seven days. For the past week, MKR has dropped, then surged to newer highs.
After surging to over $946 in March. 1, Maker dropped to about $842 in March. 3. Similar price movements have recurred thrice in the past week. 
Maker's most immediate support and resistance levels are $722 and $1113, respectively. If MKR recovers from the ongoing bears in time, it could move high toward the resistance zone.