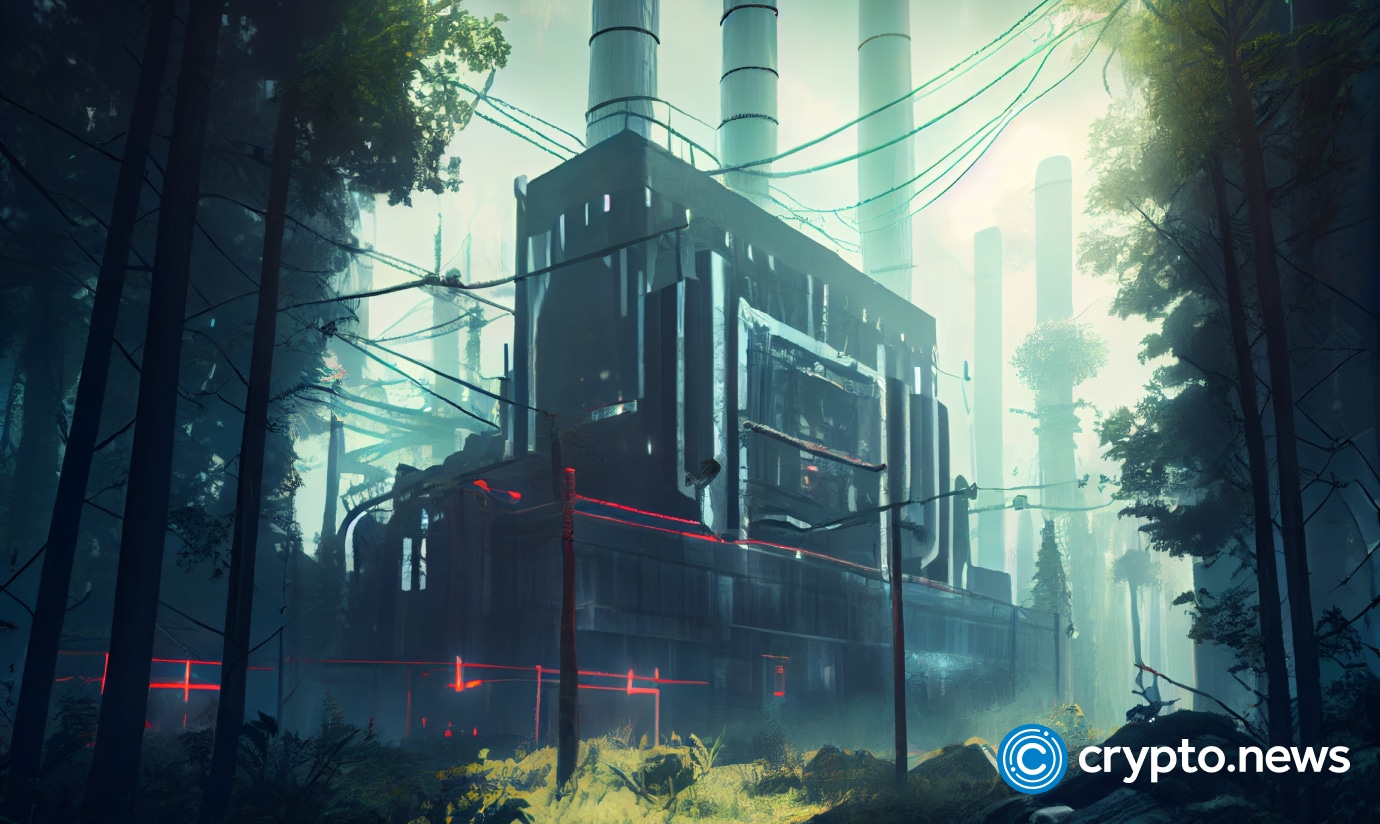 Can environmentalists and regulators destroy bitcoin's value? When Tesla stopped accepting bitcoin because of the blockchain's "increasing use of fossil fuels", were environmentalists drawing a line? If they team up with the regulators forcing big businesses to offset their carbon footprint, could this kill proof-of-work cryptocurrencies? Ethereum has already changed its system to proof-of-stake. 
Erth points could be offering a solution. It's a commercialized, operational, and scalable system available on a free app. 
With their global partner Oracle Corp looking after data and security to help repair the planet, their system is currently operational in Australia. 
The system is fully funded. It sends customers to businesses using the Erth points pay-per-sale loyalty marketing system; similar to how clicks send customers to websites. 
Erth points is a sustainable system that can help reverse damage by spending a small part of every purchase on repairing the environment. This helps solve businesses' environmental, social, and governance (ESG) obligations, which can be tax deductible for companies. This is also a way to automatically put crypto in people's pockets as a reward point from credit, debit, and EFTPOS card transactions while changing the reason crypto exists, away from speculation. 
This leads us to an even bigger question, can Erth points take crypto away from being purely speculative to something that adds value to businesses and customers and has actual demand from industries?
Erth points is a marketing and client retention system that works for all businesses and customers. It is free for customers and is on a pay-per-sale basis for companies. It's a token that can be redeemed instantly at any business that's part of the Erth points system.  
Erth points is a crypto and a click and customer loyalty point. They are the lifeblood of a customer marketing, retention, and loyalty system. Operating as an international digital currency with the global debit/credit/EFTPOS payment system via customer and BIZ Apps, Erth points is a crypto listed on centralized exchanges under Australian banking-style custodian regulations. 
Erth points is a crypto, a hybrid reward point and click that can be reused infinitely. Users can exchange their crypto for Erth Points to purchase at any establishment that accepts them through the BIZ App or Gift Cards. Google and Facebook get most of their value from selling an infinite number of single-use clicks, which they sell for hundreds of billions of dollars yearly, destroying the theory of valuing crypto based on limited supply.
In addition, demand for Erth points is created by an advanced purchase system by businesses like clicks for real-world marketing. Demand is not possible for bitcoin or any other crypto. Erth points are automatically gifted whenever a registered debit or credit card is used in any registered business. 
Erth points are gifted to the customer, the customer's nominated charity, church, or club (CCC), and to planet Earth, via the Rewards4Earth Foundation as they purchase from those businesses.
Further, Erth points' free App enables the transaction to take about the same time and use the same electricity as a credit card payment, unlike bitcoin.
Being Australian, you can compare this system to the Crocodile Dundee. There, businesses pay for clicks because they bring value. Otherwise, corporations spend less than hundreds of billions on them. Clicks are single-use, they cannot be reused, recycled, or resold, but Erth points is a multi-use product that can be recycled, reused, and resold that is also used to attract and retain customers.
Like clicks, Erth points' value is demand driven by businesses, not from speculation like other cryptos. The real-world demand is reflected in cryptocurrency exchanges. This allows CCCs to sell their gifted Erth points and businesses to purchase them, creating an economic ecosystem and adding value.
The company firmly believes Erth points can survive a crypto market crash because of the recognized "Value Add" proposition as a tool for generating business sales, rather than purely speculative driven.
Moreover, Erth points assists businesses in fulfilling their ESG requirements. The only survivors of a market crash are those that "Add Value", like Google, Facebook, and Amazon, which are survivors of the dotcom crash.
Customers can trade their Erth points for goods, and/or services at any business across the globe that accepts them as payment or purchase gift cards that can be used at thousands of businesses. If all three billion Facebook users collected Erth points, that's $6b a week that would go to environmental repairs, and that $12b in damage Bitcoin caused would be fixed in 2 weeks. 
Speculators or businesses may buy Erth points on exchanges at market price. Demand drives further releases of more tokens at higher prices to ensure liquidity and fairness in the marketplace while providing benefits to all users.
Erth points can be used in every sale from every business and contribute to saving the planet, further accelerating adoption, and reversing the damage that might have been caused by proof-of-work currencies like bitcoin.
Disclosure: This content is provided by a third party. crypto.news does not endorse any product mentioned on this page. Users must do their own research before taking any actions related to the company.