[ad_1]

The recent move by CFTC on Binance has stirred a general market dip as different cryptocurrencies registered decreases in price valuation. However, despite the drop, Ripple has continued to dominate as the assets have reported a gain of over 3.3% within 24 hours.
Ripple, whose lawsuit is anticipated to come to a verdict soon, is selling at $0.49 as of press time, representing an increase of 3.3% ahead of the general market dip.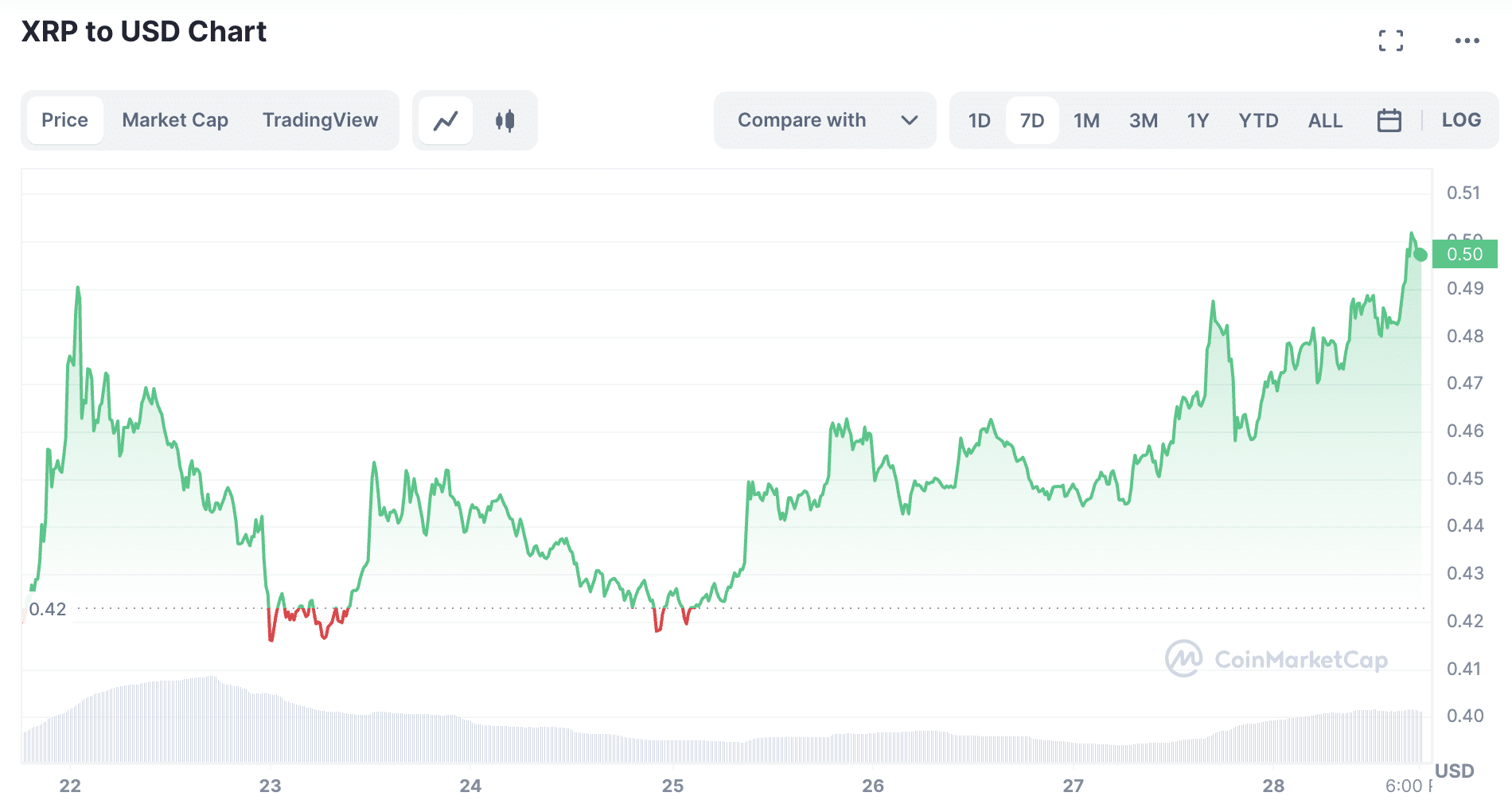 Ripple's trading volume has also surged by a notable 110%, showing increased interest from whales.
David Schwartz, the CTO of Ripple, has offered an innovative approach in light of the unclear legal environment around cryptocurrencies.
In a tweet published on March 28, Schwartz suggested that the US Securities and Exchange Commission (SEC) and the Commodity Futures Trading Commission (CFTC) should "fight it out among themselves" to determine which government agency should be in charge of regulating the cryptocurrency industry.
The proposal made by the CTO brings to light the growing frustration that people have with the inconsistent approaches to regulation taken by the two agencies.
Schwartz's remark came after the CFTC sued Binance, one of the biggest cryptocurrency exchanges in the world.
In its lawsuit, the CFTC classified bitcoin, ethereum, and litecoin as commodities. This starkly contrasts the position taken by the Securities and Exchange Commission (SEC), which is that only bitcoin is exempt from being considered a security.
This discrepancy has prompted speculation about the legal standing of digital assets lower on the crypto spectrum. Recent comments by SEC Chairman Gary Gensler suggest that ethereum (ETH) and other proof-of-stake (PoS) currencies should be regulated as securities have fanned the flames.
This runs counter to the viewpoint of Rostin Behnam, head of the CFTC, and further confuses the regulatory situation for cryptocurrencies.


[ad_2]