[ad_1]

Ripple's Brad Garlinghouse has revealed that the project had some exposure to the embattled Silicon Valley Bank (SVB), but the company expects no disruption to its daily operations.
Ripple, the issuer of the XRP, has hinted that it held some of its cash balance at the embattled Silicon Valley Bank, the once 16th-largest lender in the United States that went into receivership last week.
In a March 12 tweet, Ripple CEO Brad Garlinghouse reiterated that despite the company's exposure to SVB, it expects zero disruption to its daily operations, as a large chunk of its USD balance is spread across its banking partner network. Garlinghouse did not state the amount of Ripple's cash currently stuck in SVB.
While it lasted, SVB catered to the financial needs of tech firms and innovators in the US and worldwide. The California-based bank heavily invested in long-term US government bonds, which lost value due to the Federal Reserve's rapid rate hikes. SVB was forced to sell off over $21 billion worth of its bonds at a considerable loss to shore up liquidity, spooking investors.
SVB's plan to raise $1.75 billion, announced last week, further alarmed its customers and investors and culminated in a bank run that has made it the most prominent US bank to fail since the 2008 recession. 
So far, many crypto-focused businesses and VC firms, including USDC issuer Circle, Pantera Capital, a16z, Paradigm, and others, have suffered significant losses due to the SVB collapse.
While Ripple, whose lawsuit with the SEC lingers on, has assured its community that there's no cause for alarm, the scandalous bankruptcies in the Web3 space in recent months, including the FTX collapse and subsequent contagions, have proven that centralized crypto platforms are not to be entirely trusted. 
At the time of writing, the price of XRP is down by 0.34%, hovering around $0.35, according to CoinMarketCap.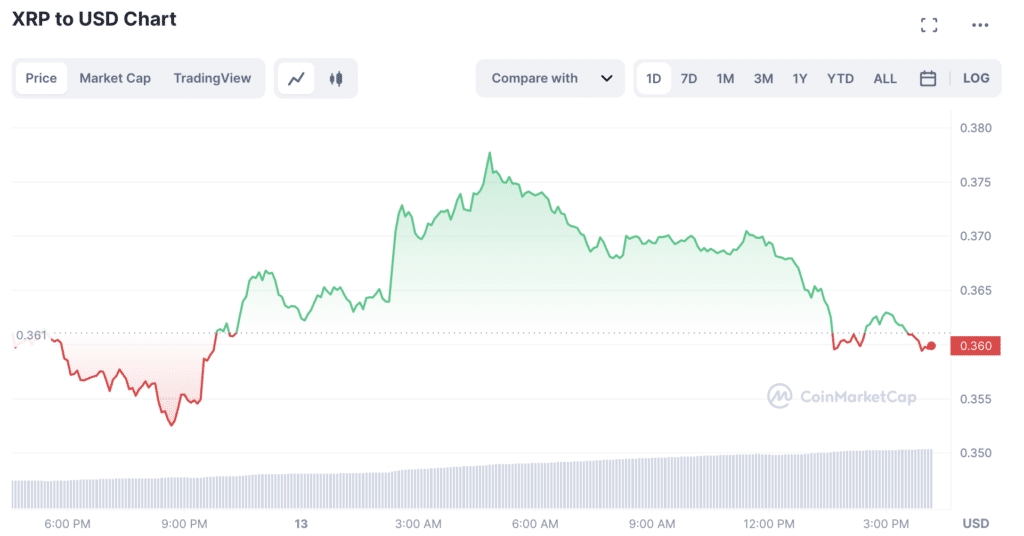 [ad_2]