[ad_1]

Shiba Inu, one of the most popular meme coins, has been experiencing a rough time lately. Given that it is primarily driven by hype, the current market FUD created by massive sell-offs and regulatory uncertainties is not doing it a favor.
Shiba Inu has lost 5.7% in recent 24 hours. During the week, SHIB plummeted in price by 9.8%.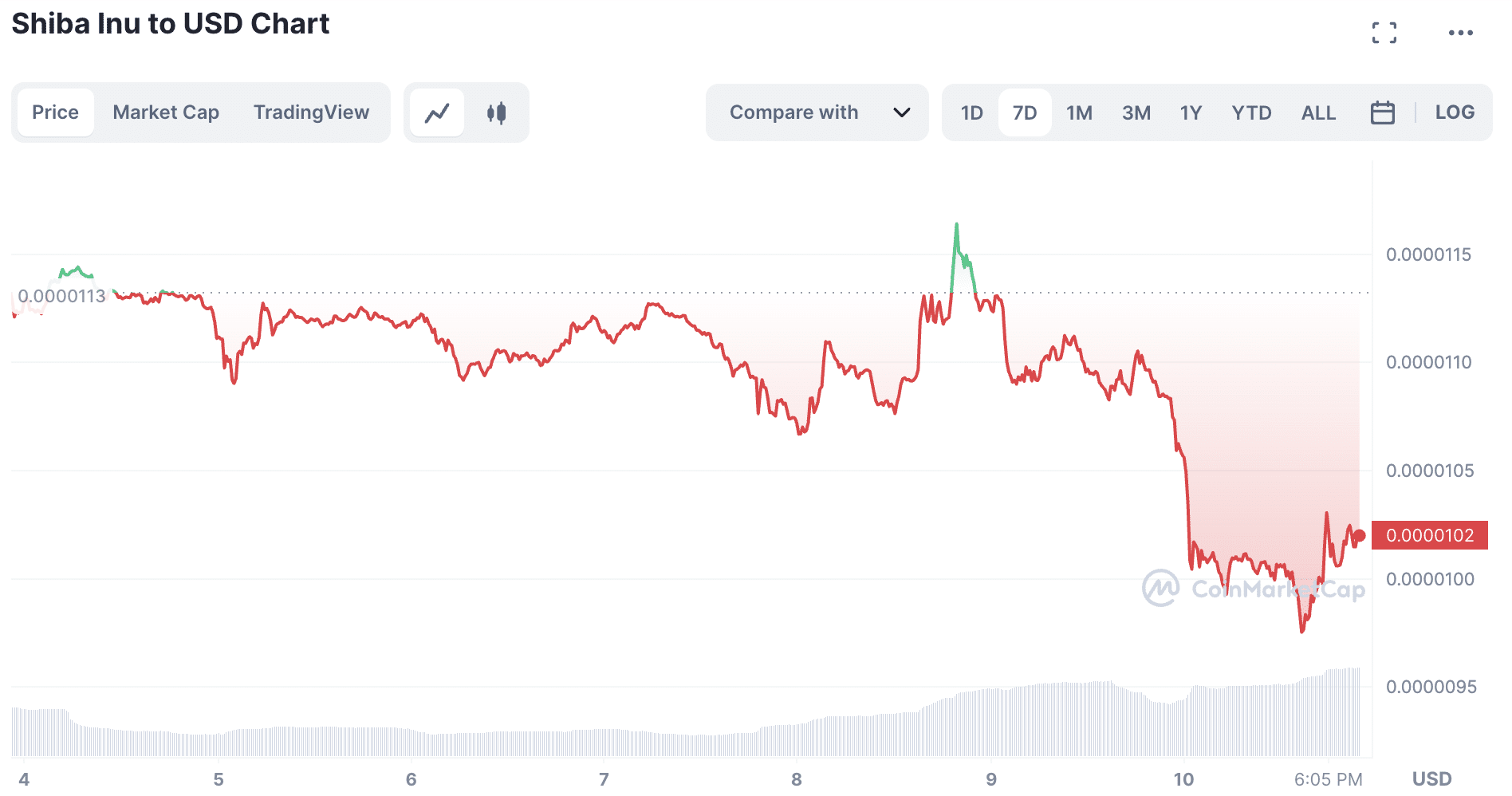 There are many reasons why the coin and the crypto market are receding. One of the major reasons is the crashing of bitcoin (BTC), which is currently trading under $20,000.
Since BTC is the most influential crypto, it drags the other coins in its market direction in the ven of large price movements. Additionally, major instances of massive sell-offs in the crypto space have occurred.
Voyager liquidated about $56 million worth of crypto within 24 hours. The company sold 400 billion Shiba Inu tokens worth over $4.4 million in their selling spree and still holds other SHIB tokens worth around $44 million.
Massive sell-offs and regulatory uncertainties
The crypto market is crashing hard as the weekend approaches in tandem with the stock market. Today, the whole crypto market dropped below $1 trillion by over 7% in 24 hours.
The crypto market took a pounding following the harsh crypto regulatory environment and President Biden's latest budget reveal. Within one day, the NYAG sued Kucoin and dubbed ETH a security. The White House also revealed plans to propose a 30% tax on bitcoin and other digital assets mining.
In the new budget, Biden's Government proposes the tax rise over the next decade to allow the US to collect $5.5T more. Also, concerns regarding the hiking of fed rates are in the air, which has sent the stock market crashing and losing over $2T in the US over 24 hours.
[ad_2]