[ad_1]

Jack Dorsey's Block is calling on members of the public to give feedback concerning the features they want in its open-source silicon-based bitcoin (BTC) mining hardware system under development. 
Nearly two years after announcing plans to launch its bitcoin mining hardware, Jack Dorsey's Block says it has been hard at work building a team to explore its bitcoin mining project. Finally, it has now kicked off the process of building its own BTC  mining semiconductor chips.
Per a blog post by the company, its application-specific integrated circuits (ASICs) miners will lay the foundation for a complete suite of bitcoin mining products that will accelerate innovation in the industry, foster energy efficiency and green energy adoption in mining, while also "decentralizing the supply of this critical hardware, increase accessibility, and improve the bitcoin mining user experience," the company stated.
Block's mining development kit (MDK) will have a robust and reliable industrial-grade bitcoin mining hashboard compatible with its custom-built control board and third-party controllers like Raspberry Pi. 
Block's MDK will also come with a custom-made controller board that will work with the hashboard, an opensource firmware, a software API and a web-based front-end that will allow devs to adjust the performance parameters of the hashboard, plus support documentation and reference materials for easy customization.
Block calls for suggestions 
Block urges web3 developers, bitcoin miners, and enthusiasts to give feedback on the specific features they'd love to see in its MDK. 
Block wrote:
"Are you a developer or BTC miner interested in finding new use cases for bitcoin mining hardware or optimizing its use in existing applications? What challenges have you faced with existing offerings? What features would you like to see in the hashboard? What would you like to see from the MDK?"
As reported by crypto.news last month, Block's bitcoin (BTC) revenue from its Cash App business stood at $1.83 billion in Q4, representing a 7% decrease compared to the previous year.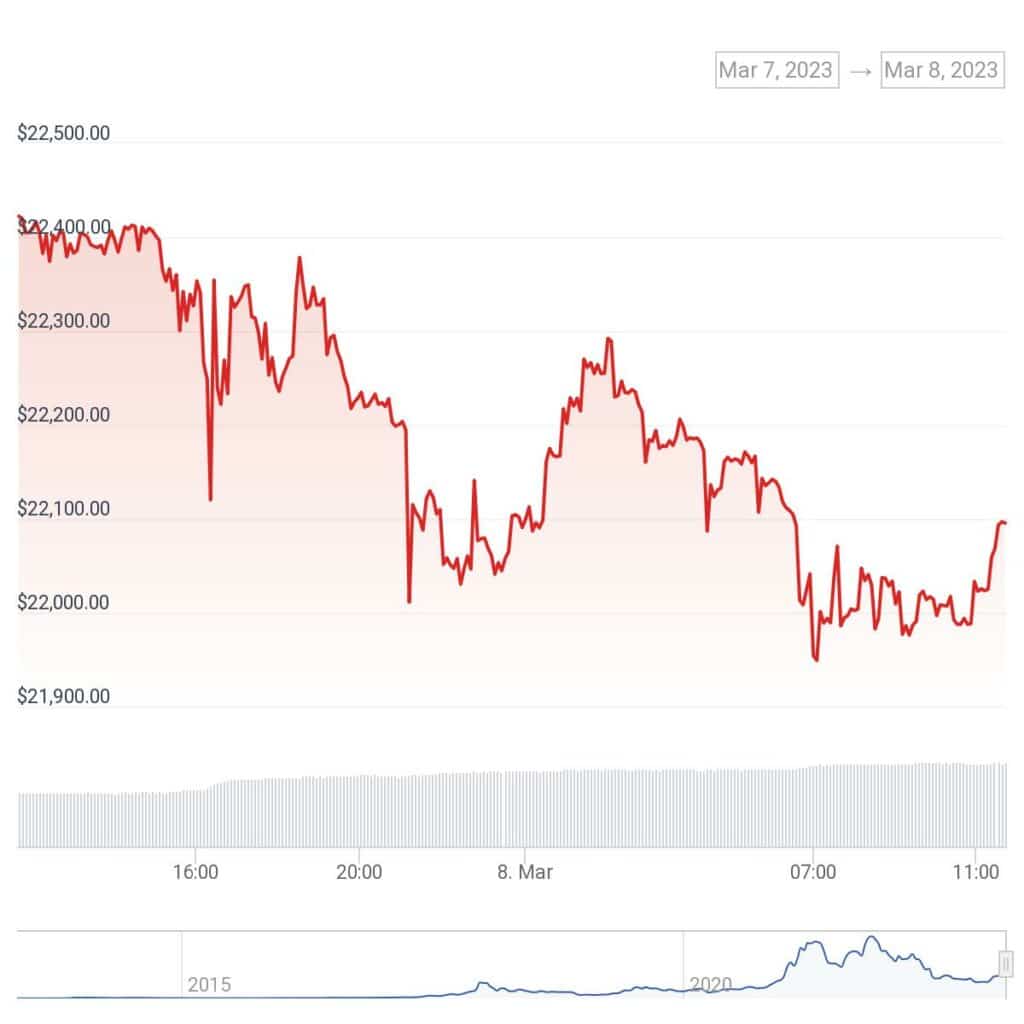 At the time of writing, the bears continue to exert control over the global crypto markets. The world's flagship cryptocurrency, bitcoin (BTC), is exchanging hands for $22,065.93, representing a 4.6% drop in the last seven days and a 68% crash since its all-time high of $69,044 reached in Nov. 2021, according to CoinGecko.
[ad_2]